About LT Library
LT Library is the experimental teaching support web site for Dr. Lerson Tanasugarn of Chulalongkorn University.
LT Library เป็นเว็บวิชาการของ ดร. เลอสรร ธนสุกาญจน์ อาจารย์ประจำภาควิชาชีวเคมี คณะวิทยาศาสตร์ จุฬาลงกรณ์มหาวิทยาลัย
About the Biochemistry Department
This quick, 4-minute, video tour of the Biochemistry Department features a Thai sound track with an English subtitle.  The Biochemistry Department at the Faculty of Science was established in 1969. For a number of years, it was the only Biochemistry Department in a Thai university that offered an undergraduate degree in biochemistry as well as Master's and Doctoral degrees in biochemistry/biotechnology/biological science.
Learn More about the Biochemistry Department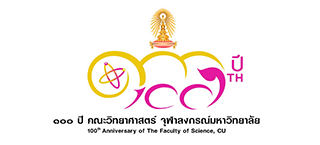 About the Faculty of Science
The Faculty of Science was established in 1916, as a part of the Faculty of Arts and Science to provide prerequisite basic science courses for medical and engineering students.Today, the Faculty consists of 14 departments, providing educatin for over 2,000 undergraduate students and over 800 graduate students. There are several programs that are conducted in the English language.
Learn More about the Faculty of Science
About Chulalongkorn University
Chulalongkorn University, the oldest and most prestigious university in Thailand, was founded in 1917 by King Rama VI. It is also the first land-grant university in Thailand, occupying about 456 acres of land right in the middle of Bangkok's busiest shopping district. The university consists of 19 faculties, 3 colleges, and 10 institutes. It employs 2,856 academic staffs and 5,156 supporting staffs. There are over 26,000 students in the College, plus over 10,000 in the Master's Degree programs, over 600 in the Higher Graduate Diploma programs, and over 2,600 doctoral students..
Chulalongkorn University, A Quick Introduction
A 2-minute introduction to Chulalongkorn University with narration in English.  This clip is also available in other languages: Arabic, Chinese, English, French, German, Indonesian, Japanese, Korean, Russian, Spanish and, of course, Thai.  Courtesy of Chula International Communication Center - CICC.
An Introduction to Chulalongkorn University's Museums
A 15-minute introduction to the many museums of Chulalongkorn University with English narration. Courtesy of the Office of Art and Culture, Chulalongkorn University.
Chulalongkorn University, Pillar of the Kingdom
A 12-minute overview of the values, mottos, and traditions of Chulalongkorn University (narrated in Thai). Courtesy of Chulalongkorn University.
About Thailand
Welcome to Thailand
A 6-minute overview of our beautiful country, courtesy of the Tourism Authority of Thailand.