The Libyan Connection
For The Nation Daily Newspaper
by Lerson Tanasugarn
April 15, 1993.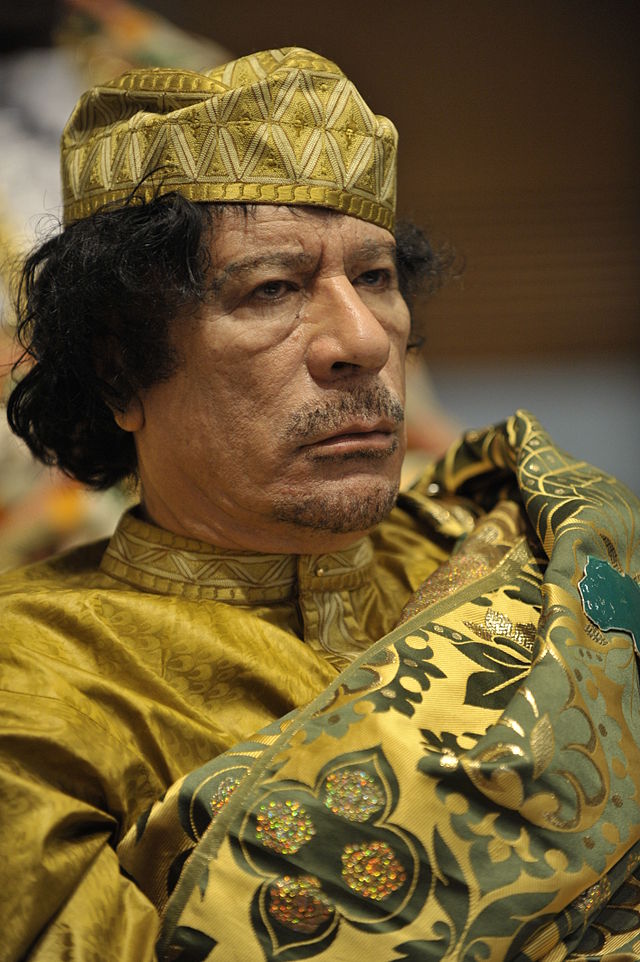 For the past several weeks, the world has been waiting to see any response from the Thai Government regarding the accusation of being two-headed.  On one hand, Thailand has been a signatory to the Convention on the Prohibition on the Use of Toxic Gases and Pathogens During Wartime since 1925 and to the Convention on the Prohibition on the Development, Production, and Stockpiling of Biological Weapon and Toxins since 1972. Moreover, early this year Thailand became a signatory to the Convention on the Prohibition of Development, Production, Stockpiling and Use of Chemical Weapons.  On the other hand, the present Thai Government has apparently done nothing to prevent a few Thai private firms from taking part in the construction of alleged chemical warfare plants in Libya.
Back in 1984, Libya launched the construction of the famous chemical plant in Rabta, some 70 kilometers southwest of Tripoli.  This "Pharma 150," is supposed to be a pharmaceutical plant located inside Libya's Technology Center, which occupies an area of about 6.5 square kilometer (4,000 rai).  Engineering firms from several nations were involved including Germany (chemical plant), Denmark (steel plant), and Japan (machineries).
In 1985, the German and Japanese companies withdrew from the Rabta plant construction due to pressure from the United States.  Since then, five German businessmen have been convicted of selling chemical weapon manufacturing equipment for use at this plant.  Some Belgian shipping businessmen were also arrested on similar charges.  European and Japanese governments have thus exerted tremendous pressure against their own private sector to stop helping Libya manufacture chemical weapons.
Nevertheless, Libya has been accused of continuing the Rabta project through the help of a Thai company with initials "S.P.C", which is run by "Mr. U.T."
This type of operation basically consists of three factors.  Firstly, skilled and unskilled labor are needed to carry out the actual construction.  Secondly, architects and engineers are needed for plant design, construction management, equipment installation, and test-running.  Finally, machines, equipment, and chemicals furnish the process and the raw material to the plant.
Reportedly, Mr. U.T. operates from Bangkok as an privately-owned employment agency for skilled and unskilled workers.  In fact his company won an "Outstanding Employment Agency Award" in 1987 from the Department of Labor, Ministry of Interior.
For the second component, "Mr. W.S." of "W.A.M." corporation in Chiang Mai supplies chemical engineering expertise needed for chemical plant design.  Mr. U.T and Mr. W.S. have been collaborating closely to win biddings on important Libyan projects.  Several faculty members of Chiang Mai University have reportedly been recruited to work for the Libyans. Technical resources in Thailand have been utilized to the full extent, including textbooks from the Engineering Library at Chulalongkorn University.
Last but not least, necessary machines and equipment were reportedly purchased from Germany with false declaration of destination and shipped through a third country such as Singapore. Parts of machines and equipment, e.g. bombshell casting machines, were smuggled into Libya.  Chemicals and raw materials were obtained from legitimate local sources right here in Bangkok.
The bright side of this risky operation, if any, seems to be the fat profit.  Although the Libyans often complained about expensive pricing during project negotiation phases, they must be quite desperate to settle for a 500 per cent mark-up, according to Khao Thai, a local weekly paper.  If this was true, these operators must have become unusually wealthy while paying minimal taxes, perhaps with billions of baht stashed away in foreign banks, as alleged by the news media.  Sizable credit lines are readily obtained from banks with Arabian ties for ordering machinery and chemicals.  There are also reports that some of the operators are moving into more legitimate lines of business, such as trading in agricultural products.
During a certain busy period, these companies were involved in a handful of projects in cities surrounding Tripoli: the Al Fateh Project and the Mechanical Manufacturing Plant, the Atomic Energy EST in Tripoli, the Research Atomic Project in Tarhuna, and the Technical Research Center in Gharian, to name just a few.  Most of these projects or agencies are allegedly fronts for Libya's chemical, biological, and nuclear warfare operations.  In May, 1990, a German newspaper openly accused Mr. U.T. as being a suspect in the construction of the nerve gas manufacturing plant in Rabta.
Later that year, the United States officially accused Libya of building chemical weapons at Rabta.  The Pharma 150 plant was revealed to be in the  inner, restricted, area inside the Technology Center.  Surrounding on three sides by natural mountains and the rest by a man-made hill, the only entrance and exit are through tunnels.  Military bunkers were built surrounding the plant, reportedly by Thai workers. A number of anti-aircraft weapons were installed.
According to reports in Thai newspapers obtained from past workers in the projects, only about a dozen of Thai workers sent by Mr. U.T. were working inside the "Pharma-150" chemical plant.  Most of the Thai workers were not directly involved with chemical warfare as such.
The Libyan news agency, Jana, meanwhile, denied all allegations.  The Agency said that "Pharma-150" was merely a pharmaceutical plant for manufacturing medicines for the Libyan people.
Interestingly, just a few days afterwards, Libya reported that the Rabta plant was destroyed by fire.  The U.S. responded that the fire was a hoax designed to forestall a bombing attack to destroy the plant.
With the "Pharma-150" under intense surveillance from the United States, Libya reportedly launched a new pharmaceutical plant called "Pharma-300," or "Site-3," at Tarhuna, some 70 kilometers southeast of Tripoli.  The budget for this project was in excess of $100 million.  Before the construction took place, a team of Libyan chemical weapon experts reportedly visited Thailand in August, 1990, posing as tourists in Bangkok and Chiang Mai.
Recently, Khao Thai reported that this new Tarhuna nerve gas plant features underground construction as opposed to the Rabta plant which is mainly above ground,. It is connected to two underground tunnels to spoil any satellite remote sensing and aerial attacks.  Workers are told that they are digging tunnels for transporting fresh water from a natural spring in the Sahara Desert to new communities along the Mediterranean coast.
A German newspaper also reported in February, 1993 that the principal contractor of this project is none other than Mr. U.T. of Thailand.  The W.A.M. corporation and Chiang Mai engineering faculty members are again credited with the engineering and design of this new Tarhuna plant, which is to be completed in 1994-95.
It seems surprising that the Libyan Connection, starting in 1986, has been operating through six Thai governments, from General Prem to Mr. Chuan.  Has anything at all ever been done?  The answer is "yes" but not during this present government.
In May, 1989, during the Chatichai administration, the National Security Council was considering what the government should do in response to an official demand from the U.S. government in April regarding the Libyan Connection.  During that same month, the Libyan Ambassador to the Philippines visited Bangkok and reassured Thailand that the Pharma plant was built for noble causes while Libya has been a good friend of Thailand.  In the end, it was decided that the government should proceed slowly and discretely to encourage the private sector to reduce the number of Thai workers in questionable Libyan projects.  In addition, measures would be carefully taken to eliminate the shipping of instruments and supplies for making chemical weapons from Thailand to Libya.  At that point, the government did not worry much about Mr. U.T. since he was caught red-handed a few months earlier.
In January,1989, the Thai police raided Mr. U.T.'s office and found a stockpile of mechanical parts for constructing the rear primers of 250 and 500 pounds aerial mines, the kind that could house chemical or biological warfare agents.  Mr. U.T. was apprehended and arraigned under the Firearm Act.  As a respectable citizen and a victim of circumstances, he fought in court on the ground that he innocently manufactured these rocket shell parts under legal contracts with the Libyans without any knowledge of what they were or what they would be used for.  With the help of the best lawyer money could provide, the case was dismissed in December,1990.  Curiously, the public prosecutor did not file an appeal.  At last, Mr. U.T. was not found guilty by the due process of law and was therefore set free to continue his business with the Libyans.
Before the Chatichai government could take care of this problem completely, the military took over in February, 1991.  To my knowledge, nothing has been done by the subsequent four governments.
What should be done now?  I think several things must be done.  The government must first make up their minds whether or not to believe the allegations.  Two courses of events then follow:
If the evidence available to the Government is obviously not adequate to conclude that these Thai companies have actually assisted the Libyans in carrying out their devious "pharmaceutical" projects, the U.S. can be told to stop demanding, or even to apologize to us.  The Government should also make the evidence available to the public, which will help clear Mr. U.T. and his business associates from any stigma of unethical practice.  In the eyes of the world, Thailand will again be respected as a honorable country.  Our friendship with Libya will at least be preserved.
If, however, it becomes clear that the Thai private firms have been helping Libya build chemical weapons, what should be done?  These activities must ultimately be stopped discretely, perhaps after the expiration of present contracts, so as not to trigger Libya into retaliating us with terrorist attacks.  I am quite sure such discrete measures can be devised since "there is nothing under the sun that the Thai police cannot do."
In addition, with the current U.S. pressure on intellectual property rights, human rights, child labor, etc., the government might consider using the Libyan connection as a bargaining chip with the U.S.   Even under the new U.S. Trade Bill, the GSP and 301 retaliatory threats may be avoided if the Thai government knows how to bargain using what the U.S. is desperate for.  Most likely the Prime Minister will have to take control in formulating the negotiation strategies, since our bargaining pawns are not concentrated in any single ministry.  At any rate, great care should be taken not to let the U.S. return to blackmail us later.
I love to dream of the Thai negotiators and lobbyists whispering the reverse scenario into the ears of U.S. National Security Council members that if Thailand's GSP is cut or if article 301 is applied to Thailand, the Thai Board of Investment will consider granting special promotional privileges to Mr. U.T.'s firm under the category of Advanced Warfare Technology Development. This will help bring foreign currencies into Thailand of offset the loss resulting from American menaces.
For a coup de grace, the delegation head might also whisper to officials in the Bureau of International Narcotics Matters of the U.S. States Department and the White House's Office of National Drug Control Policy that the amount of trade retaliation on Thailand will be subtracted from the annual budget that the Kingdom allocates to combat narcotics trafficking from our neighboring countries to the U.S.  (Of course, we do not really want to commit such a sin; we merely want to remind the U.S. of our long-lasting collaboration.)
An aggressive U.S. official probably whispers back in a threatening voice that the C.I.A. is ready to de-stabilize the Thai government at any time if our anti-narcotics budget is reduced.  This is nothing to be afraid of since the Chuan government is practically a Humpty Dumpty, ready to fall off the wall anyway.  Of course, this is just a dream. Nevertheless, I hope the Thai government can get some useful ideas from my fantasy.
Wake up and do something, Mr. Prime Minister, before the oppositions include this issue in a no-confidence debate a few months from now.
Factual References:
The Nation, Jan 5, 1993; Bangkok Post, March 7 and 9, 1991; Krungthep Turakit, December 23, 1988, January 19 and 24, 1989, May 12, 1989; Matichon, May 15, 1993; Krungthep Turakit, February 6, 1989; Khao Thai, several issues.